Industry Leading Compensation
We are expanding our clinic locations and are looking for amazing practitioners who love their patients, and whose patients love them. If this is you, we want you on our team!
Our rapidly growing clinic network provides unconventional advancement opportunities and offers top compensation for great prosthetists.
Open New Clinic Locations With Us
Do you already have a clinic, or would you like to help open a Martin Bionics Clinic where you are? Opportunity to establish and lead new clinic locations, with a paradigm shift in customer experience.
Immediate Positions Available!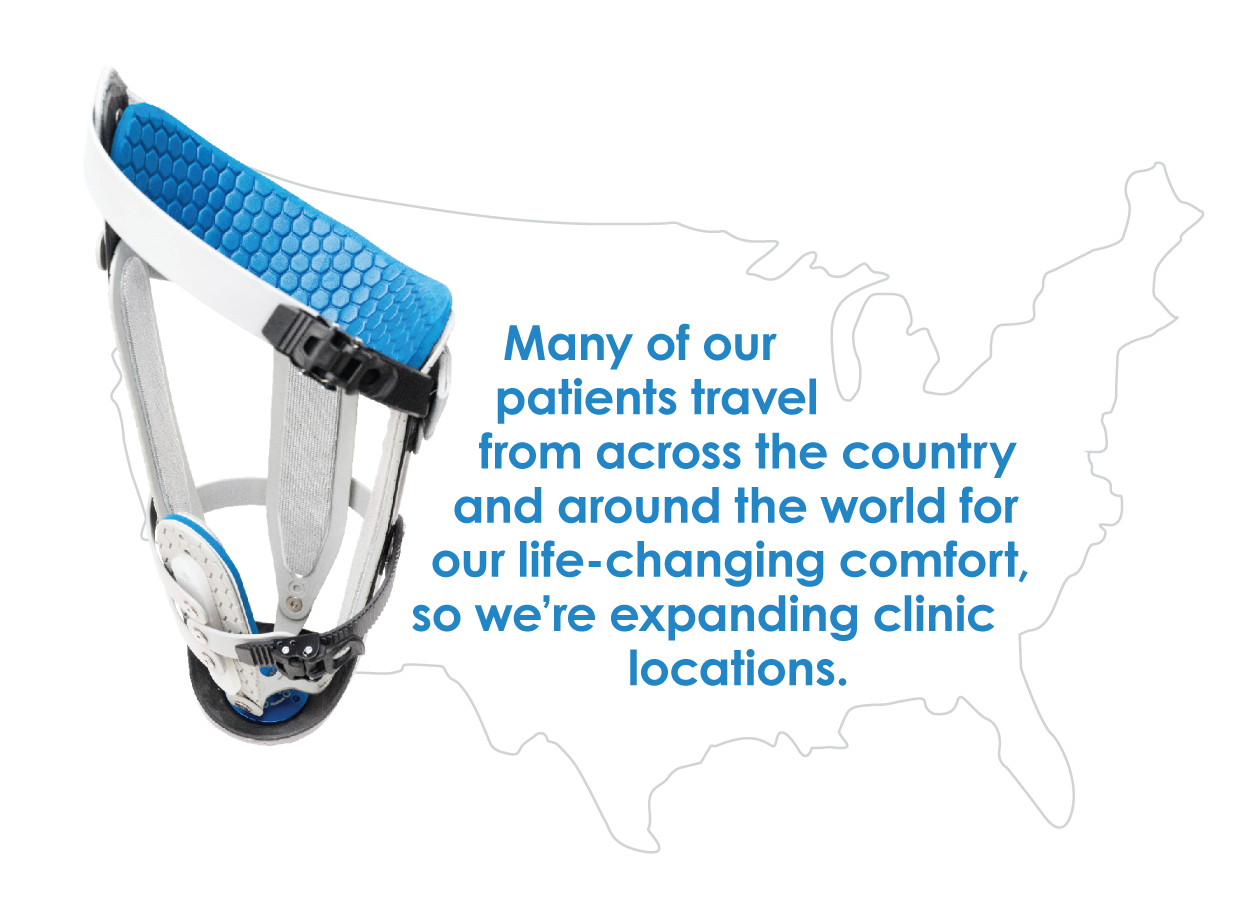 I Am A Prosthetist Who Owns A Prosthetic Clinic
Do you want more patient leads, without needing doctor referrals?
Do you spend too much time trying to run a business, rather than being able to serve patients the way you want?
Do you work too many hours on billing and marketing, and running your business, and you want to just be a great practitioner?
Are you sacrificing family time, financial security, or happiness to run your practice?
Would you like to be part of a community of creative and amazing prosthetists who love their patients, and whose patients love them?
I Am A Prosthetist Who Wants To Join Or Build A New Prosthetic Clinic
Have you dreamed of running a clinic, but don't have the resources or know-how to launch a thriving clinic?
Do you want to serve your patients, the way you want, and not be dictated by a corporate mentality or restrictive rules?
Would you like to earn more than what you can make at your current job? 
Would you like to start a clinic, without worrying about patient referrals, billing, marketing, or running a business?
Would you like to be part of a community of creative and amazing prosthetists who love their patients, and whose patients love them?
We found a better way to practice – we let you focus on being the best prosthetist you can be
Too much of a practitioners time is spent on billing, chasing scripts, dealing with insurance companies, and trying to connect with referral sources. Our centralized marketing and billing team offloads those from the practitioner, so you can focus on the work you love – serving your patients with time and attention.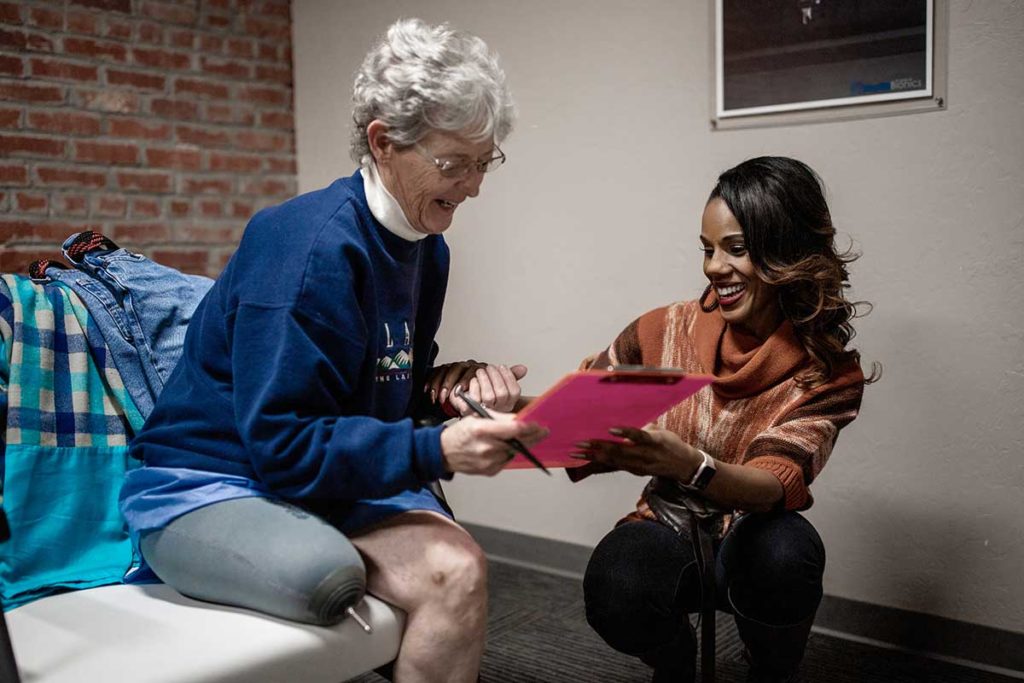 Centralized Billing Lets You Focus On Patient Care, Not Insurance Companies Or Finances
Centralized Marketing So You Don't Have To Worry About Referrals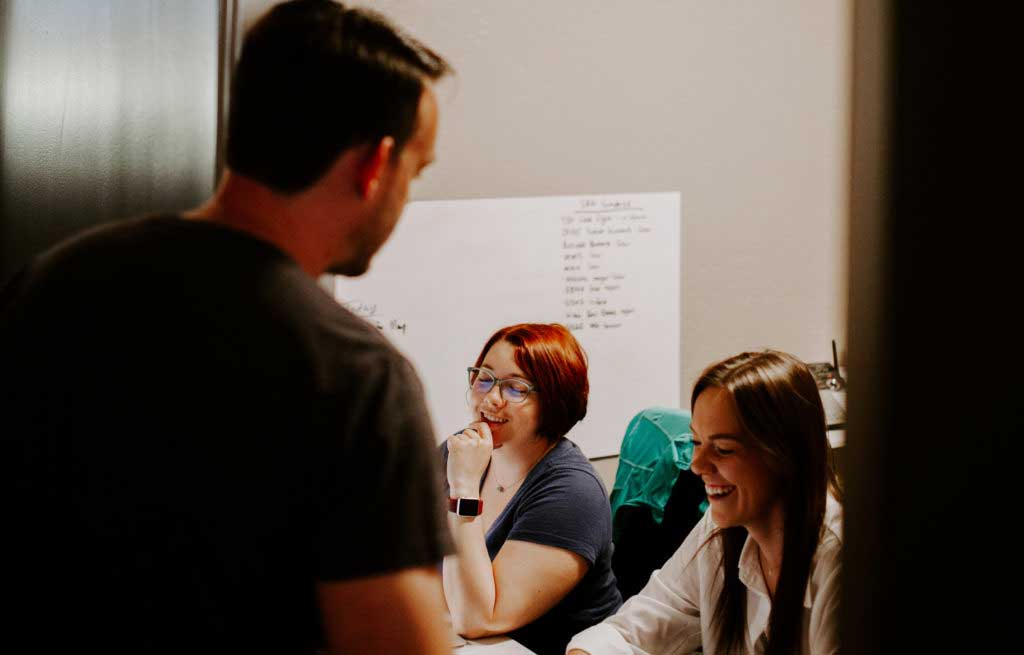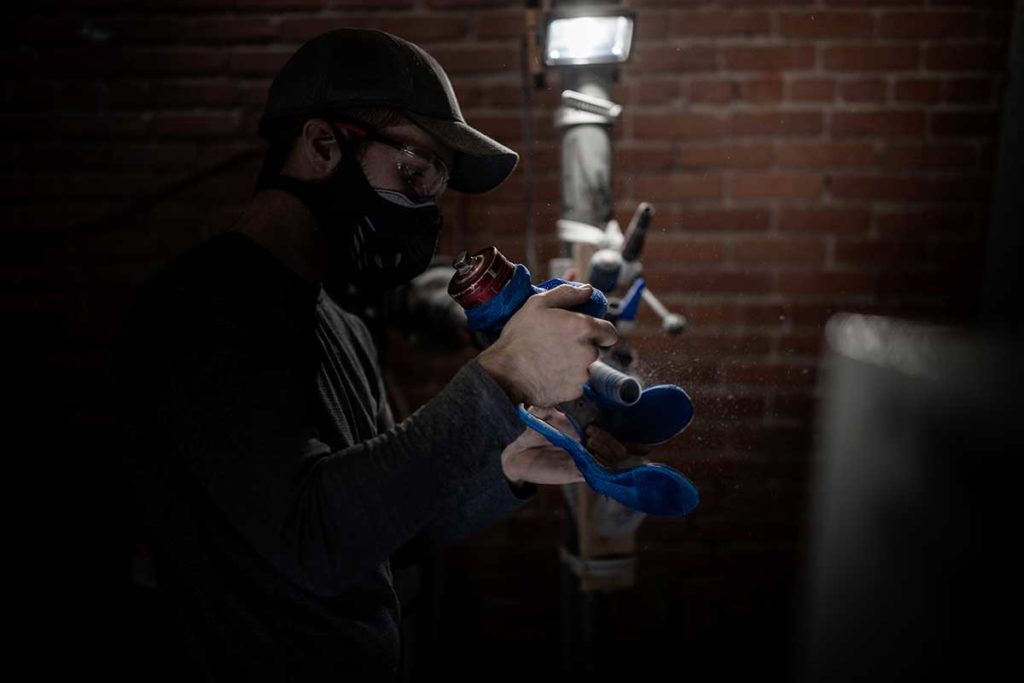 Centralized Fabrication Team Supports Our Practitioners So They Can Be Practitioners
Our community of creative prosthetists share their best practices with each other through our proprietary Socket-Soft iQ™ platform, to maximize patient outcomes.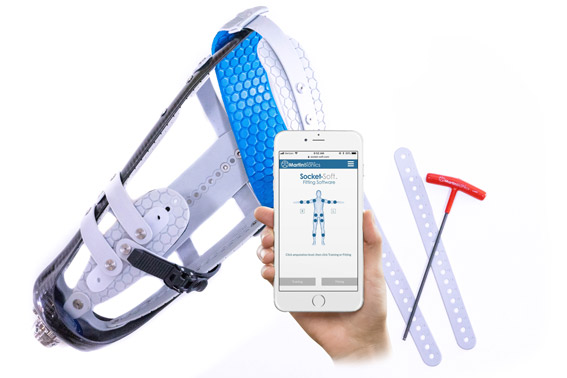 We love serving the whole person
We have a patient-first approach – We want each and every patient to walk out of our clinics saying "This is by far the most comfortable socket I've ever worn." And we let you as the practitioner serve your patients in that way.
We recognize that while amputees come to our clinic for a more comfortable socket, the quality-of-life impact of that hope realized are far reaching, and impacts the whole person and their families. We therefore take providing comfort seriously.
We set a high standard on customer experience – so that every patient feels loved and served like they are the most important patient we have.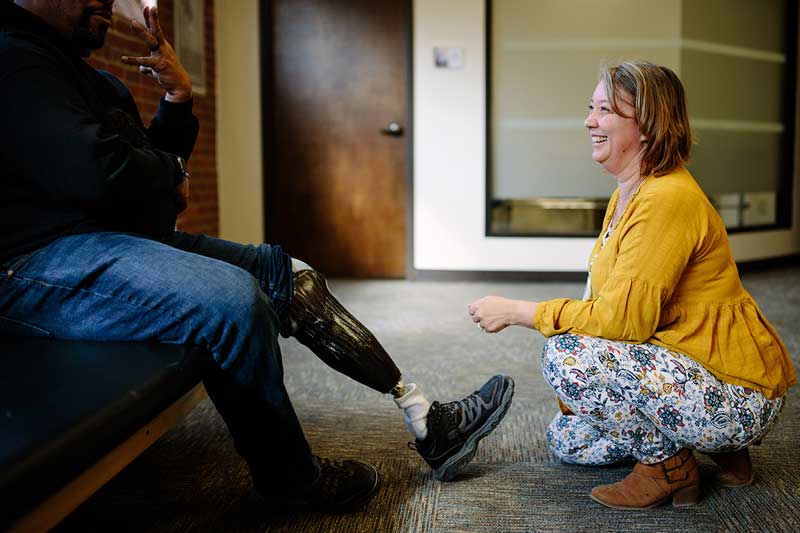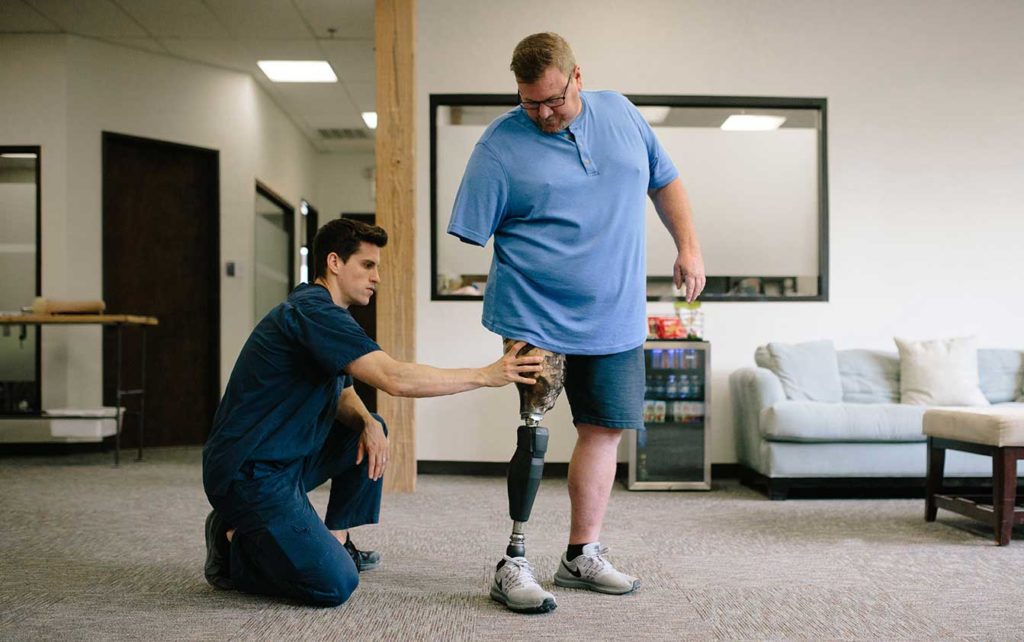 Let your patients feel heard – the unique modularity of the Socket-less Socket™ enables you to customize your sockets in real-time and try out socket adjustments you wouldn't be able to with conventional sockets.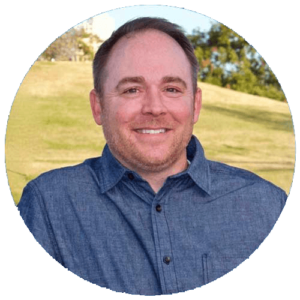 Clinic Acquisition Testimonial
"Our clinic is serving 4X the number of prosthetics patients than we were before Martin Bionics acquired our practice. We have so many more resources now and our patient outcomes have improved so much.
Personally, I no longer have to spend so much time trying to run a business and get referrals – my quality of life with my family is so much more balanced." 
– Chase Brown, CPO, Martin Bionics Clinical Care Austin