Below knee & symes sockets redefined
Rigid encapsulated sockets are uncomfortable – so we re-invented them from the ground up. No more static socket shape or trapped heat. You'll be amazed and the difference in comfort and quality of life the Socket-less Socket's™ ultra-conforming materials provide compared to a static rigid socket.
The unique conformability of the Socket-less Socket™ technology radically changes comfort and quality of life for those who are fit with it. Medicare, insurance, and VA approved. Don't settle for the same status quo.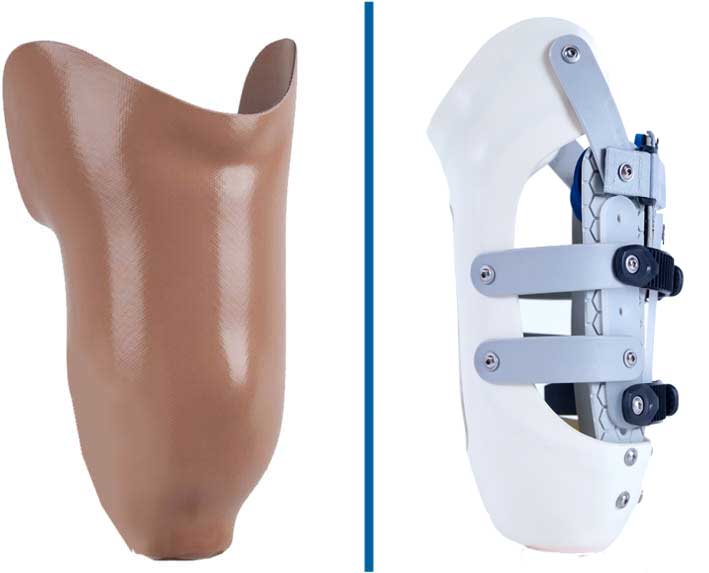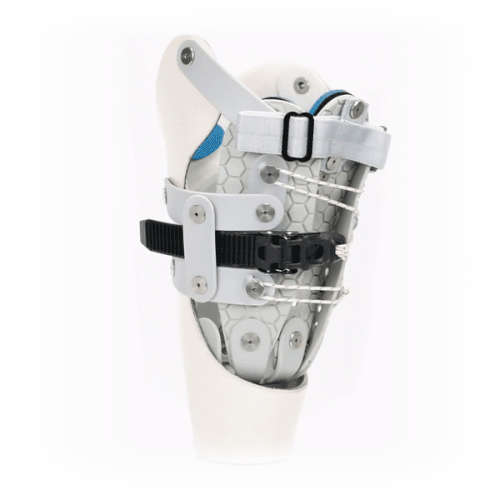 The lightest and coolest sockets available
Hot, sweaty encapsulated sockets are things of the past. The unique open socket designs dissipate heat and keep the limb cool, reducing heat retention for most users. Our NASA-Inspired lightweight design and materials are only a fraction of what conventional sockets weigh. You'll be amazed at how light a socket can feel.
The Socket-less Socket™ Transforms Quality Of Life
Our clinical research team collects data across our entire patient panel to measure the quality of life impacts of our Socket-less Socket™ technology, and the results are transformative.
The Socket-less Socket™ Is
3.3X
More Comfortable Than Conventional Rigid Sockets
77%
Decrease In Skin Issues And Breakdown
94%
Increase In Sitting Comfort, Thanks To Unrestricted Range Of Motion.
42%
Increase In Daily Wear Time
Limit-less configurations - comfort of a sneaker
As Individual as You – Customizable modularity for even the most challenging fits. The Socket-less Socket™ configuration can be customized to each user according to their specific and varied needs, and has been successfully fit on all limb types – Short limbs to long, large limbs to small, geriatric to athletic. Connect with us for a free consultation on which socket configuration is best for you.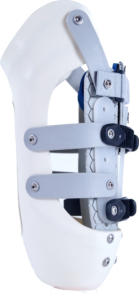 Our ICON BK-Hybrid™ is our most popular configuration, with exceptional volume adjustability, hammock-like brim comfort, and sophistication in simplicity.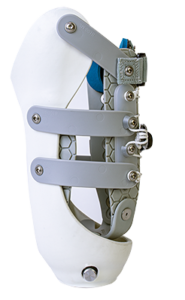 The ICON™ BK configuration uses our patent pending AirHammock™ system to eliminate the static, rigid containment and unforgiving distal end of conventional sockets, and replaces it with conforming hammock-like support, user-adjustability, and and unencapsulated breathability.
Self-adjustable fit and comfort
Shoes have laces. Shirts have buttons. Belts have buckles. Our clothes are adjustable – Shouldn't your socket be adjustable too? Donning is now as easy as putting on your favorite pair of sneakers. Our uniquely adjustable socket design gives you full control to dynamically capture the limb shape in real-time, and makes the socket feel like a part of you. Now you can maintain that 7am fit all day, without stopping to add socks.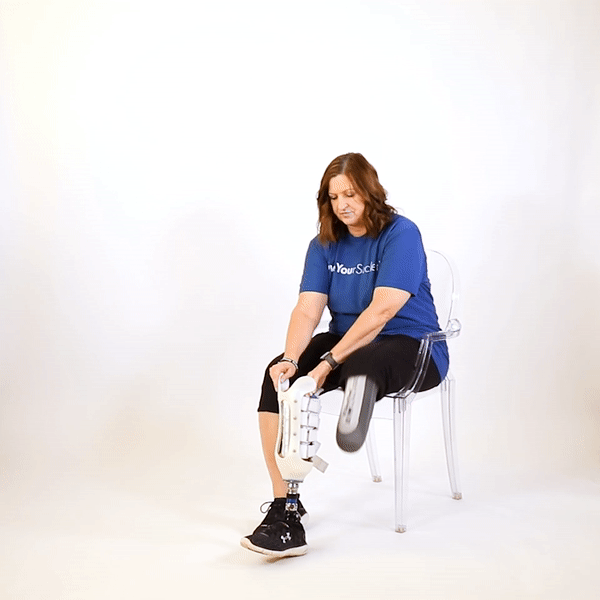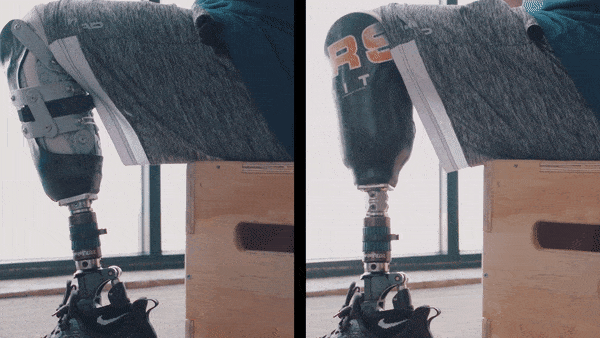 Unrestricted range of motion
No more impinging of the socket into the back of your knee during sitting. The Socket-less Socket's™ brim is so conforming that you could fold it up in your hand. We believe the socket should conform to your every move. Sitting with a prosthetic is now so comfortable you'll forget you are wearing it.
The Socket-less Socket's™ conforming materials are designed and tested to withstand even the most active users, and provides exceptional stability and control for all activity levels. It can be fit to users ranging in sizes from pediatric to obese.

Increased muscle use & limb health
Through our open design and compliant dynamic socket materials, the limb muscles no longer hit a rigid wall as within a static rigid conventional socket and are now able to flex and grow. Most Socket-less Socket™ users put on residual limb muscle mass through using the Socket-less Socket™, which gives fascinating implications to circulation and limb health.
Quality of life through comfort
First reactions in the Socket-less Socket™ often include comments like "It feels like I'm not wearing a socket at all", or "It feels like a part of me", or "It feels like I'm using my own limb muscles again". We believe no amputee should be limited by discomfort.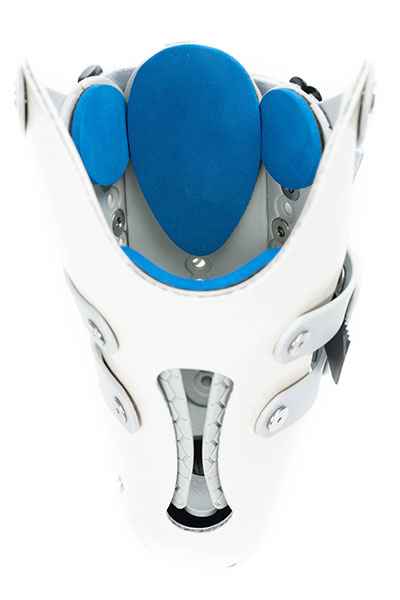 Hot sweaty suspension sleeves and socks are a thing of the past. Below the knee sockets no longer require bulky suspension sleeves or socks bunching behind the knee. Our ingenious SharkSkin Suspension™ eliminates pistoning and rotation issues found in conventional sockets.
Hear why users love their sockets
Simplicity for even the most challenging fits including Symes and those with bulbous distal ends.
The Socket-less Socket's™ conformability and self-adjustable open design overcomes the challenges of Symes level fittings where a bulbous distal end often makes conventional sockets difficult and uncomfortable. Donning has never been so simple.